DOB: Feb. 07, 2021 Black and white, lots of coat and bangs, brown eyes, twin.
Sire: Rusted Gates Doodlebug
Dam: LoCo Meadows Hilda LCM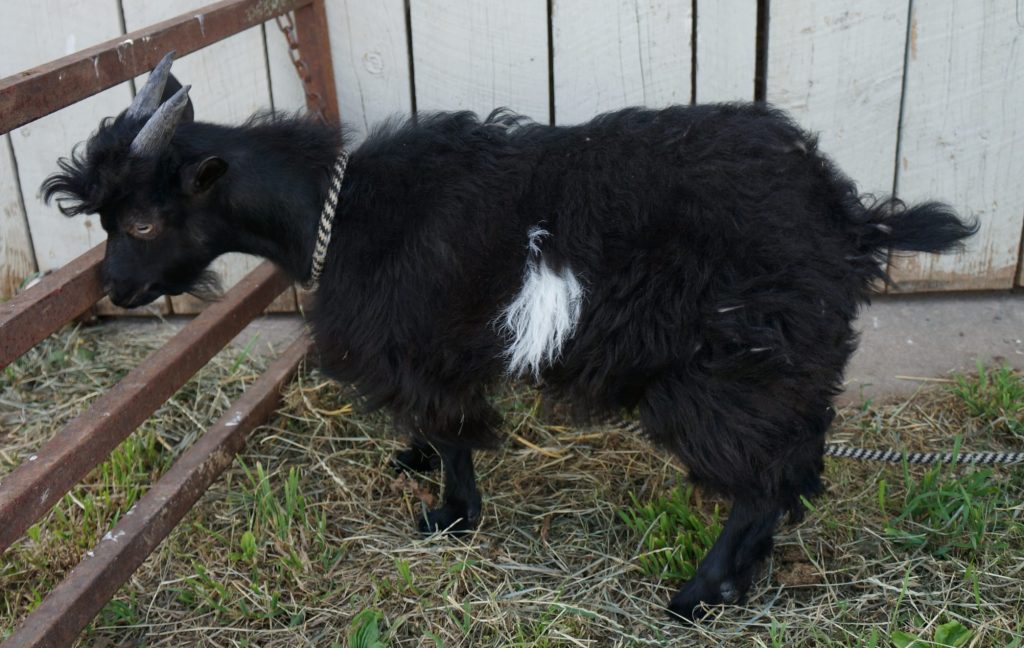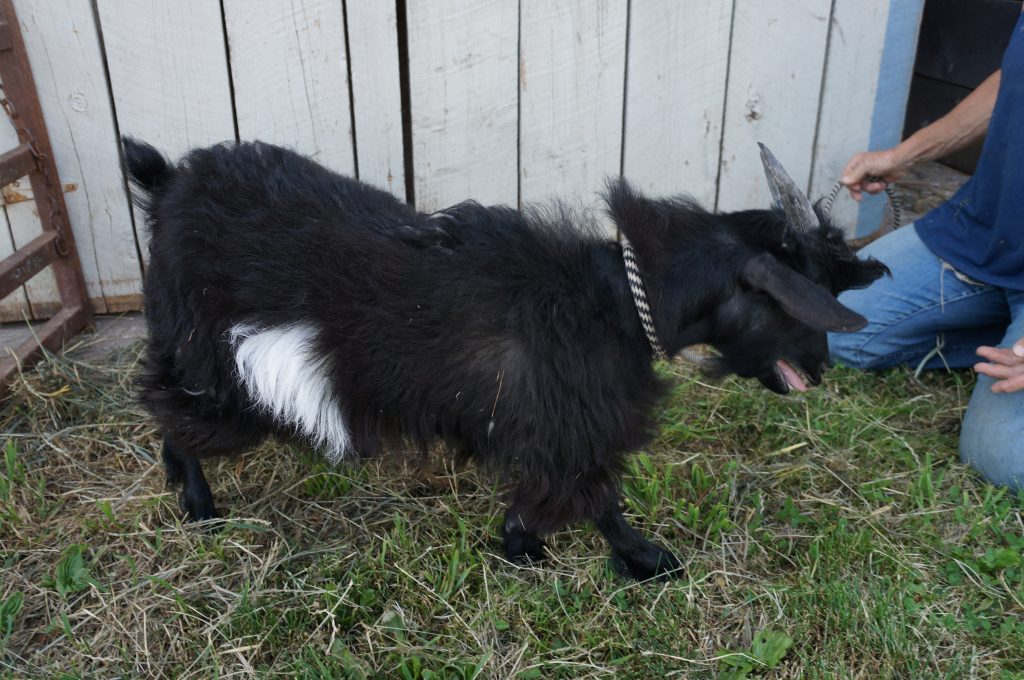 Fainting Goats are SO Much Fun!
Our fainting goats are the miniature size, both long and short haired. Many have blue eyes. We fell in love with this breed after owning several other breeds in our 40+ years together. They have very sweet personalities, require very little maintenance and because of their inability to jump are very easy to keep in a fence or pen. Our goats are registered with The Myotonic Goat Registry, International Fainting Goat Association or Miniature Silky Fainting Goat Association. The herd is tested and clear of CL, CAE and Johnnes. Vaccinations and deworming are current.