We strive to produce one or two litters a year of quality puppies with intelligence, beauty, health and outstanding dispositions. Health clearances are always done and must pass on parents of puppies. We do Hips (either PennHip or OFA), Eye (by a CERF ophthalmologist),SA, VWD and Thyroid. We have puppies competing in conformation, agility, obedience, doing therapy work and serving as service dogs. Our puppies are born in the house right in our living room. They are handled constantly and well socialized. Puppies are temperament tested at 7 weeks of age, vet checked and vaccinated. Housetraining is started and well underway before they go to their new families.
For information on the sire and dam of any one of our Standard Poodles, as well as any additional pictures or stories, click on his or her name under Standard Poodles in the menu at the top of this page.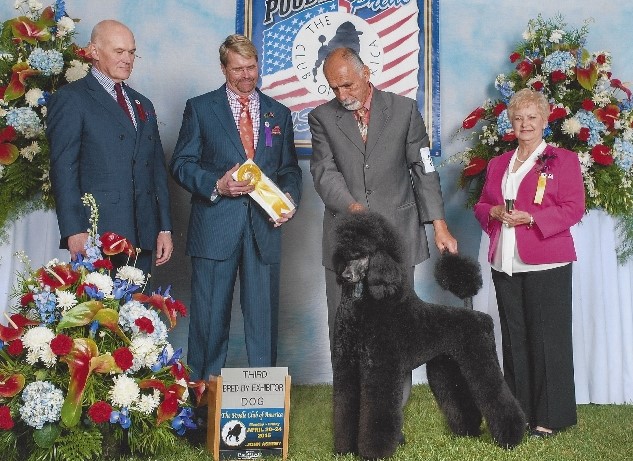 "Lukas" - CH Alaman's Talk Of The Town
LCM Sire
CH Alaman's Talk Of The Town, PR18015904. Blue Male, Lukas is an exciting addition to our breeding program. He has genetic clearances done for hip, eye, thyroid, heart, SA, vWD   and is clear of any problems.  He completed his AKC Championship in just under 4 months of showing. He is 65# and stands 26." He is a very correct, athletic dog and loves attention. We would like to thank Alan Waterman for showing this outstanding dog and allowing us to bring him into our family.
Lukas' theme song is Talk of the Town.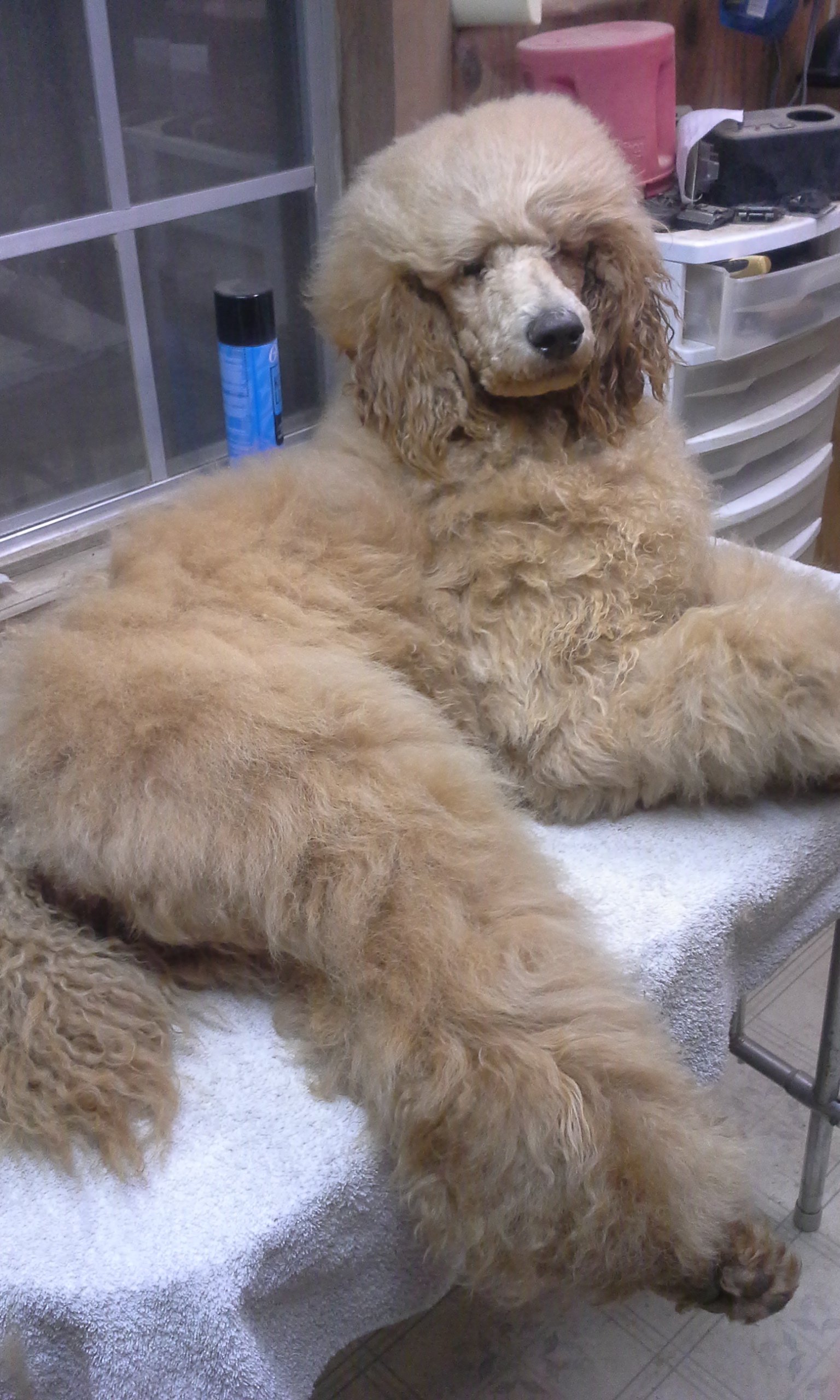 "Pebbles" - LCM I'm Not Your Steppin' Stone
LCM Dam
AKC Reg # PR19929101 Is a 4th generation Dam from our original line. She is very feminine without being fine. Beautiful prosternum, very athletic and a very creative mind. She has health clearances for hip, eye, SA, NEwS, vWD, heart, thyroid, prcd, OC, MAC and DM. Pebbles is clear of all. We are so excited to add her to our breeding program.
Pebbles' theme song is I'm Not Your Stepping Stone.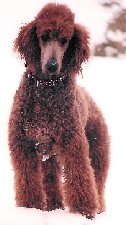 "Mickee"- LCM Mickees' 'Niw Red Cadillac
Retired LCM Sire
Mickee is a wonderful buddy. He is my shadow, helping me with chores around the farm.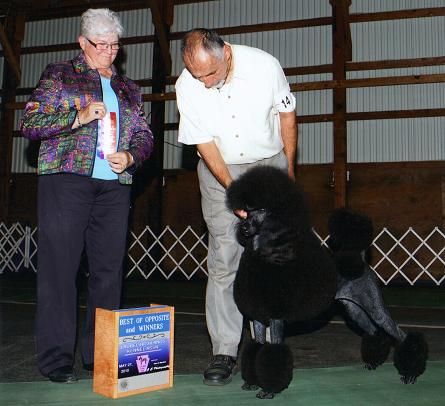 "Juicy" - CH Boxwood Juicy Couture
LCM Retired Dam
CH. Boxwood Juicy Couture, Reg # PR11886801, Black, Juicy came to us a bit later than in puppyhood from Alan Waterman and Christine Nethery. She has been a key to adding black to our breeding program. She is a very sweet girl that has continued to add the quality and temperament to our program. Her daughter, Raquel, carries her lines through. Juicy has health clearances done for hip, eye and is vWD clear through parentage. Juicy is now retired and living her life out on our farm enjoying life to the max. Her favorite activity is going to the barn getting full of cobwebs and rolling in the straw. She also employs herself as chief calf monitor.
We are pleased with the puppies from this breeding. GRCH. LCM I'm All About That Base, CGC, "Raggs and CH. Alaman's Stand By Me, "Raquel."
ALL PUPPIES FROM THIS LITTER HAVE NEW HOMES