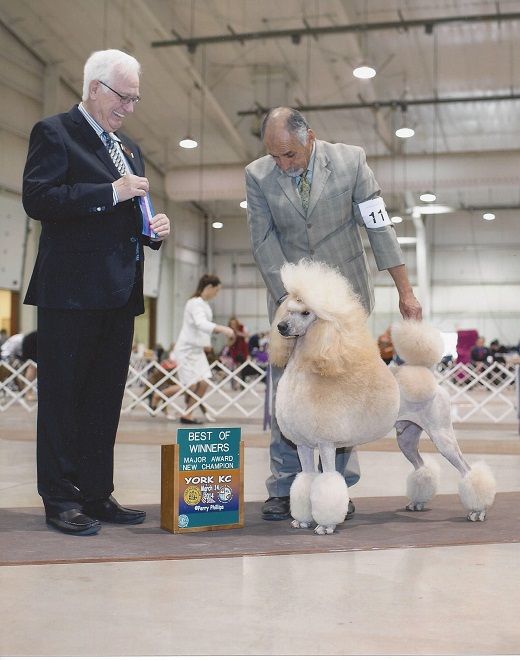 "Chase" - CH LCM Take on Me of Lumiere
LCM Sire
CH LCM Take On Me Of Lumiere AKC # PR15594802, Apricot, Chase is our first home bred AKC Champion, out of our outstanding dam Rayna. He finished his Championship in just two months under Alan Waterman. He is a wonderful clown and loves attention. His movement and temperament are outstanding. Weighing 65# and standing 25" he is a wonderful example of the breed. He has health clearances for hip, eye, heart, SA, thyroid, NE, DM and vWD through parentage.
Chase's theme song is Take on Me.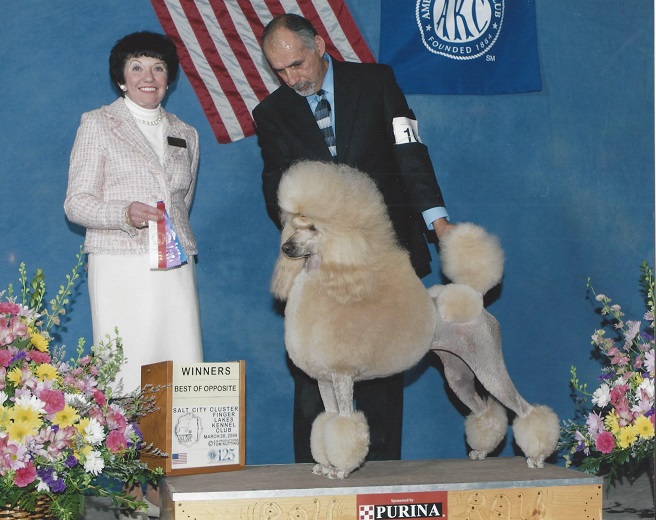 "Rayna " - CH Lumiere Farley's D Gone Loco
LCM Retired Dam
CH. Lumiere Farleys D Gone Loco, Reg #PR08943302, Apricot, Rayna has been a key to our breeding program. Expanding the correct conformation, movement and temperament to our breeding program. She has health clearances done for hip, eye, thyroid, NE, SA, and is vWD clear through parentage. We have kept a few offspring and are thrilled with the results. Ranyna completed her AKC Championship being shown by Terry Farley then completing it shown by Alan Waterman. We would like to thank both of them for making this possible. Also Natalie Lasanen, Lumiere Standard Poodles for allowing us to bring Rayna into our family. Also Judy Winter for introducing us to Natalie. Rayna is now retired and living a wonderful life with a couple and a few other canine family members.
Rayna's theme song is The Locomotion.
"Bert" - CH Boxwood Brainteaser
Outside Sire
CH. Lumiere Take on Me of LCM, "Chase" and LCM Sparkle And Shine, "Sparkle." I am very excited about this breeding. It's a repeat breeding and the puppies were outstanding. Both conformation and temperament. Breeding planned for Dec.
CH. Alaman's Talk Of The Town, "Lukas" and LCM Santiago's Pebble In The River, "River." This will be the first breeding for River. Should be a wonderful cross with many color possibilities. Lukas is blue and River is apricot. Breeding planned for October.
No Golden Retriever breedings planned until Jan 2024.