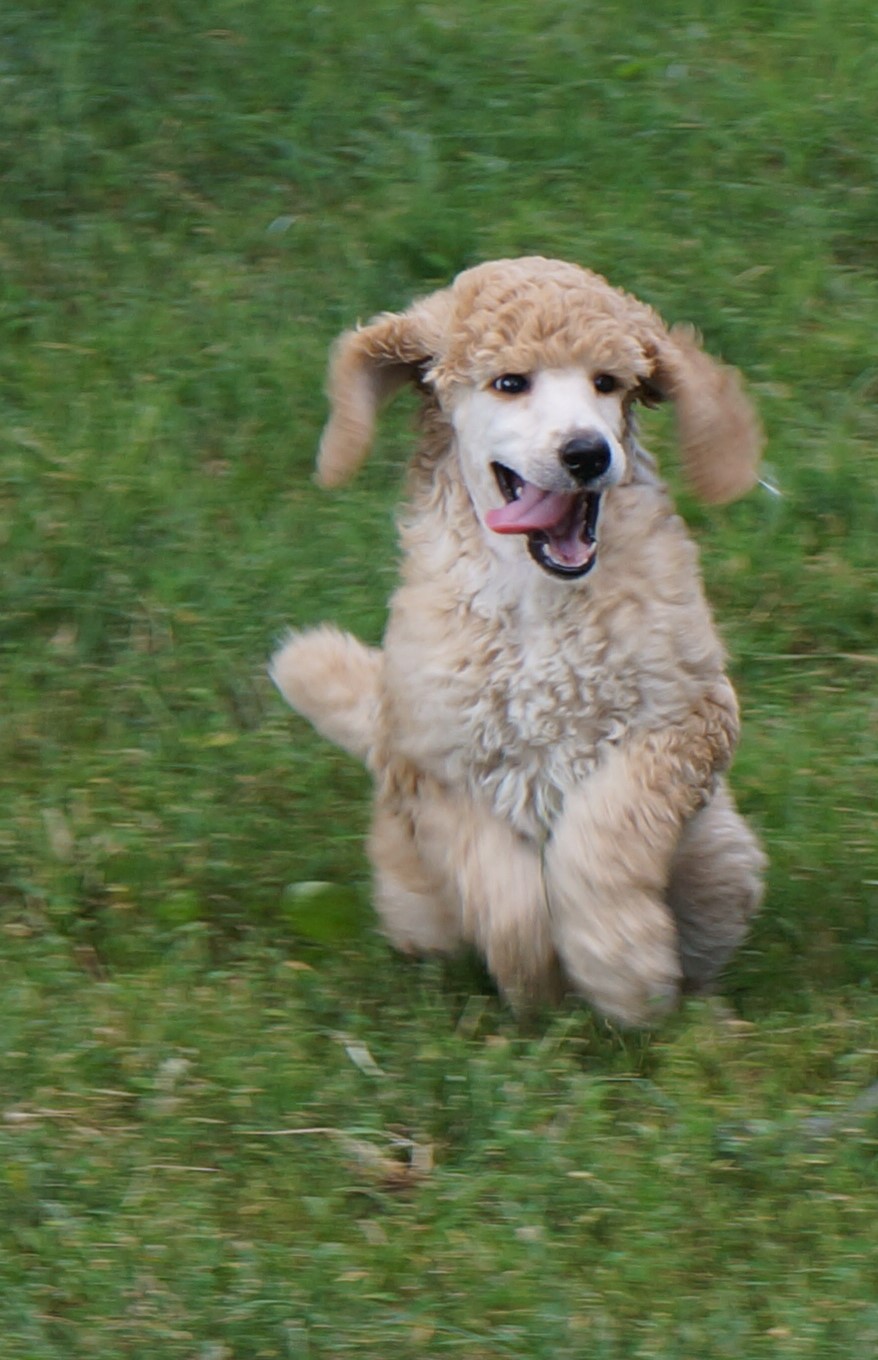 "River" -
Potential Dam
"River" was kept from a beautiful breeding of our "Pebbles," LCM I'm Not Your Steppin' Stone and the outstanding stud "Santiago," GCH Farleys D 'Anolani Santiago de Chile. "Santiago," is bred and owned by Farleys D Standard Poodles and is the first Apricot Standard Poodle to receive an AWARD OF MERIT at The Poodle Club Of America National Speciality.
"Pebbles" - LCM I'm Not Your Steppin' Stone
LCM Dam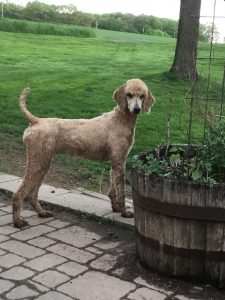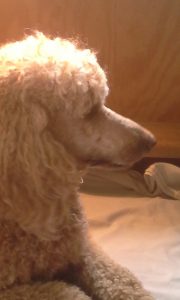 AKC Reg # PR19929101 Is a 4th generation Dam from our original line. She is very feminine without being fine. Beautiful prosternum, very athletic and a very creative mind. She has health clearances for hip, eye, SA, NEwS, vWD, heart, thyroid, prcd, OC, MAC and DM. Pebbles is clear of all. We are so excited to add her to our breeding program.
Pebbles' theme song is I'm Not Your Stepping Stone.
Santiago - GCH Farleys D'Anolani Santiago de Chile
Outside Sire
ALL THE PUPPIES IN THIS LITTER HAVE FOUND THEIR FOREVER HOMES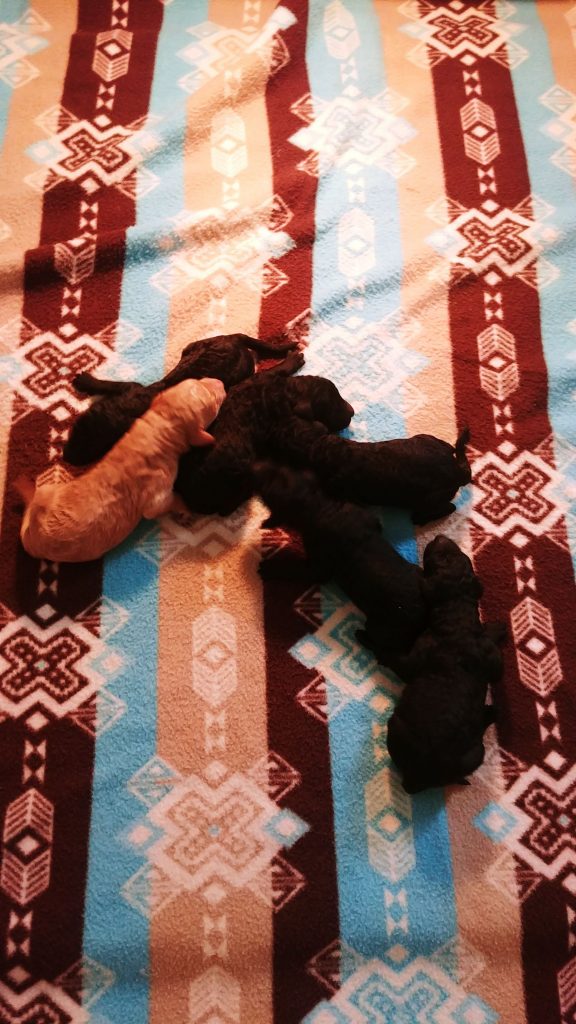 We are pleased with the puppies from this breeding. GRCH. LCM I'm All About That Base, CGC, "Raggs and CH. Alaman's Stand By Me, "Raquel."
ALL PUPPIES FROM THIS LITTER HAVE NEW HOMES